Fantasyland
Walt Dated World Needs Your Help!!! (01/17/2018)
The WaltDatedWorld channel has been on YouTube for 10+ years and has been in the YouTube Partner Program for the past several years. The channel has had thousands of hours of watch time in the past year and has never posted any inappropriate content.
The Partner Program provides funds that are critical to paying the hosting charges for the waltdatedworld.com website. Since the channel serves a small but devoted niche, there are currently not enough subscribers needed to meet the program threshold (there is also a watch time threshold but that has been met).
The channel has until February to get 700+ subscribers. Please subscribe to the WaltDatedWorld YouTube channel. If everyone that visits the website or follows the Walt Dated World Facebook or Twitter feed either subscribed or shared a link with their friends to subscribe, the goal could be exceeded in one day. Share and encourage others to do so. Please help a small niche creator who has done nothing wrong but has been wronged by the decisions of a large conglomerate. You can get to the channel from any page on the site by clicking the icon on the top upper left of each page. Thank you.
Walt Dated World's Fantasyland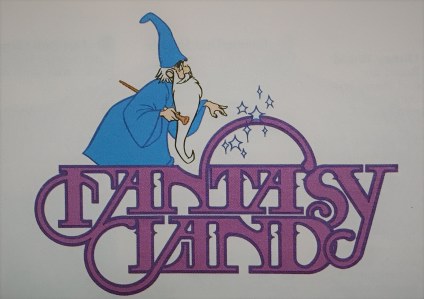 Ariel's Grotto: You could meet Ariel by the submarine lagoon from October 1, 1996-April 12, 2010.
Cinderella's Golden Carrousel: Still in Fantasyland it but was renamed Prince Charming Regal Carrousel on June 1, 2010. Originally the carrousel had 90 horses and no chariots.
Fantasy Faire: This area was used for outdoor stage shows and later as additional seating for Pinocchio Village Haus. In January of 1995, it became known as Fantasyland Pavilion before closing in 1996. On May 19, 1995 the former Mad Hatter shop became known by the Fantasy Faire name.
Sword in the Stone Ceremony: Merlin presided over a short show where he first selected an adult to try to pull the sword. After they failed, he would have a child try and they would succeed. The victor would get a special medal. The ceremony ran from 1994-2006 but guests are still occasionally selected to pull it if they are selected for a "Magical Moment".
The entrance of It's a Small World before it was remodeled in 2005.
This is an unofficial fan site that is not affiliated with the Walt Disney Company or Disney theme parks. All copyrights acknowledged. Please respect the work I put into compiling both existing and my own information on this site by not linking to any text or pictures without crediting that they were located on this site.
See ya real soon!